From: Joel Comm & Dan Nickerson
Are you tired of all the "push button" systems that promise you quick and easy success… but then you discover you have to "push" a ton of buttons to make them work?
Do you want to know what the real "Easy Button" is for business owners?
Where they make the MOST MONEY for a minimal amount of effort….
It's when they get a great tip from someone which they can implement in their business quickly to produce positive results.
 Seriously, That's It.  
Do you want to INCREASE your website traffic?
Do you want to BOOST your conversion rate?
Do you want MORE LEADS for your business?
Do you want to improve your copywriting?
Do you want to GROW your Profits?
I think we all do.. right?
Well, you're not going to do it with a "magical piece of software" that promises you riches.    You're going to do it because someone gave you a piece of information which you acted on..
Chances are when you meet a successful business owner or someone you respect you asked them "these two questions".
"What's Your Secret To Success?        
"Do You Have Any Tips For Me?
You value their advice, and depending on your business it might be worth $10, $100, or it could be with millions.    I have many testimonials from customers who took a few of my simple Google AdSense tips and literally doubled their income overnight.
In an age where everyone's an "expert", selling their blueprints, systems, push button software, and magic bullets.  When everyone is short on time and simply can't absorb a two hour video.
Wouldn't it be nice to just focus on the actionable advice, without the fluff?
Think of Growing Profits as your very own POCKET CONSULTANT dispensing daily advice that usually costs Big Money!
What is Growing Profits?
GrowingProfits.com is repository of short actionable tips and nuggets (we call them seeds) in multiple business categories.
Sales –  How To Close More Sales
Traffic – How To Get More Visitors
Marketing – How To Create More Business
Copywriting – How To Create Copy That Sells
Conversion – How To Make More Sales With Your Existing Traffic
Video – How To Get More Views and Traffic
Productivity – How To Be More Efficient and Get More Done
Web Design – How To Improve and Optimize Your Websites
& Much, Much More..
We harvest these seeds from our experience, our member's experiences as well as from speakers and authors in our HUGE Rolodex.
We index and categorize them so they are easy to find and we post new ones every day.
Click Here to See FIVE Seeds In Our Member's Area
These are not just feel good quotes you see on social media every day.

As we grow you'll be able to contribute, bookmark and create your own seed collections and share with your team or employees.
Are you a Consultant?  Imagine how valuable this resource will be to generate quick ideas for your clients.
Our goal is to build the largest database of quick business tips anywhere!
What Do You Get?
The First 50 Seeds (Nuggets of Wisdom)
1-3 Seeds Unlocked Everyday (50-150 per month!)
Huge Bonus Library (See bonuses below, these 3 products have each sold for over $1,000.)
Guest Contributor Content
Growing Profits News
And More..
Look, our goal is not to overwhelm with lots of features…
The Growing Profits business model is SIMPLE.  
We think every business owner likes good actionable business tips without fluff or wasted time.   Our job is to provide them.
"Joel Comm's understanding of social media and it's applications for entrepreneurs and the growth of their businesses is remarkable. Beyond his knowledge, it is his ability to communicate it effectively that makes him stand apart while his humor in delivery keeps you coming back for more." – Jen Groover, The "One Woman Brand" and Founder of Butler Bag LLC
"Joel saved my business with a fraction of the insight found in this book."
- 
Chris Pirillo- 
(for AdSense Secrets)  
"Joel Comm gives internet marketing a GOOD name! Not only does he consistently put out valuable books and products -he has integrity. He's not going to promote junk just because everybody else is doing it. The internet would be a safe place to buy if everyone was as honest and trustworthy as Joel Comm. "
- 
Kristi Sayles
 (for AdSense Secrets) 
---
And to make this offer a complete no-brainer, we'll toss in access to….
THREE of Our Best Selling Ever Business Training Programs
The Secret Classroom – Over 20 Hours of video training by 12 Internet Marketing Legends, from an event so exclusive you couldn't even buy a ticket.  Mike Filsaime, Marlon Sanders, Armand Morin, Ray Edwards, Dave Taylor, Perry Marshall, Mark Joyner & More!
Value – Priceless
The Profit Vault - A 12 Week Comprehensive Course that teaches evergreen principles to make money online. Audios, Videos, PDF's and action guides to guide you every step of the way.  This is a HUGE resource.
Value $497.00
The Elevate Blueprint – 18 Business Building Modules recorded live at Joel Comm's exclusive $5,000 a seat seat seminar in the rockies. Learn from Joel and his team, over 22 hours of on stage video training.
Value $997.00
"I used Seed #68 to generate over $2,000 in extra sales in just a few days.  Thanks Guys!"
- Adele L.  
How Do I Become A Member?
For a Limited Time, you can get a ONE Week Trial for Just $1.00, at the end of your trial you'll be billed just $17 per month.  
We're making this offer because we're so confident you're going to see the incredible profit potential of our daily business nuggets!
As a Monthly Member, you'll receive 50-150 new Seeds each month!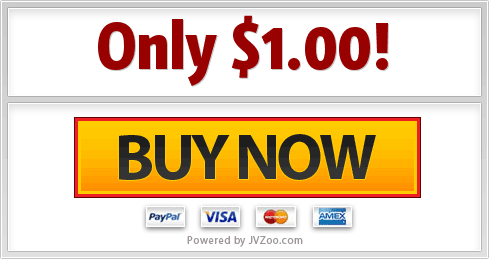 If you don't believe that dozens, hundreds and potentially thousands of good business tips can grow your profits, then this offer might not be for you.
However, if you're the type of person who buys business books, attends webinars for a few good tips, or sees the value in learning the secrets of successful people… Why not join us today?
Do Good Stuff!